1:
Will I get to know who cares for my pet?
It's always reassuring to see a familiar face. One who remembers you and your pet, and the reasons you've been in before. That's why at Village Vets we always try to make sure you get to see the vet or nurse you've seen before so we can build up a relationship and get to know both you and them.
We're a family run practice and our family includes our staff and clients. Your dog will be given treats and cuddles (and your cat/hamster/rabbit/snake if they like that kind of thing!) because we all genuinely love catching up with people and pets and being able to offer continuity of care for life.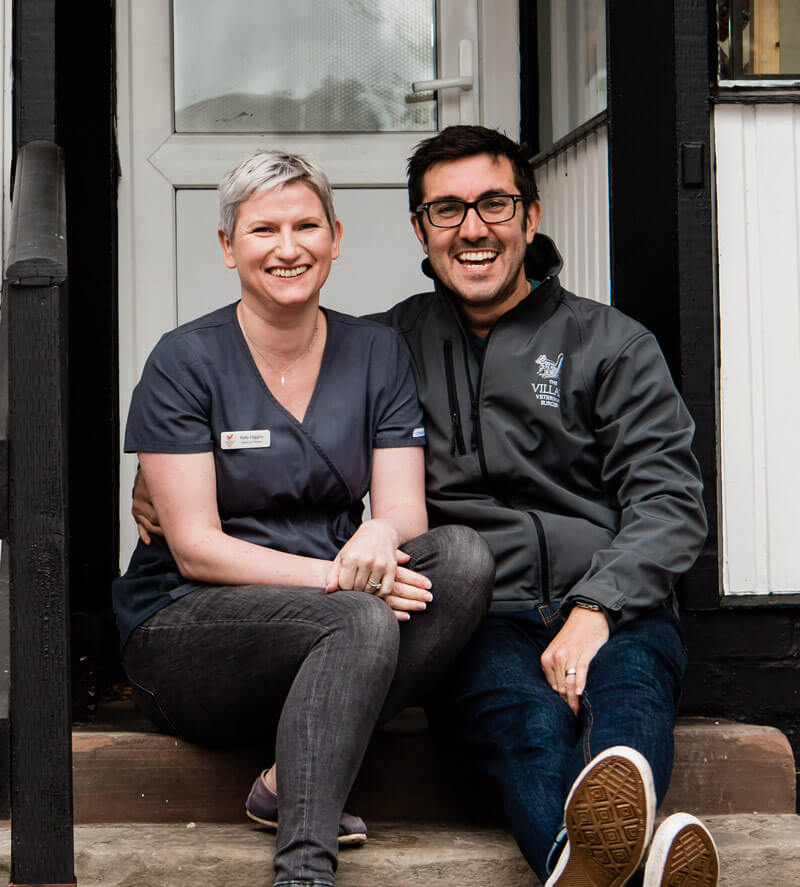 2:
Are they well recommended by other pet owners?
Word of mouth recommendations are key to choosing a service – especially one as important as a vet. We know we offer a great service, but it's what clients think that really counts.
Some of the things our lovely clients have said about us in Google reviews include:
"Friendly , professional practice who really care for the pets and their owners. Very empathic at times of stress, handled an emergency with our dog choking on a ball superbly . Flexible appointments with vets and nurse and parking. Reception staff make you and your pet feel valued customers . Great VIP pet scheme helps with routine costs"
"This vet surgery is absolutely brilliant. The staff are always helpful, polite and friendly. They are very kind to the animals and love to spend time with them to help keep them calm. The vets never rush you and listen to all your concerns and thoughts, and are very knowledgeable. Easily the best vets my cats have ever had!"
"This is the only practice I have been to where everyone is so friendly and welcoming. My dogs even like going as they always get a smokey bone or three. You are allowed plenty of time so not rushed in and out. They really care for all pets. Recently I have lost two dogs and the sympathy and service they offered really helped me at such a bad time. Now got a new pup so he is enjoying his cuddles when he goes oh and yes of course a smokey bone"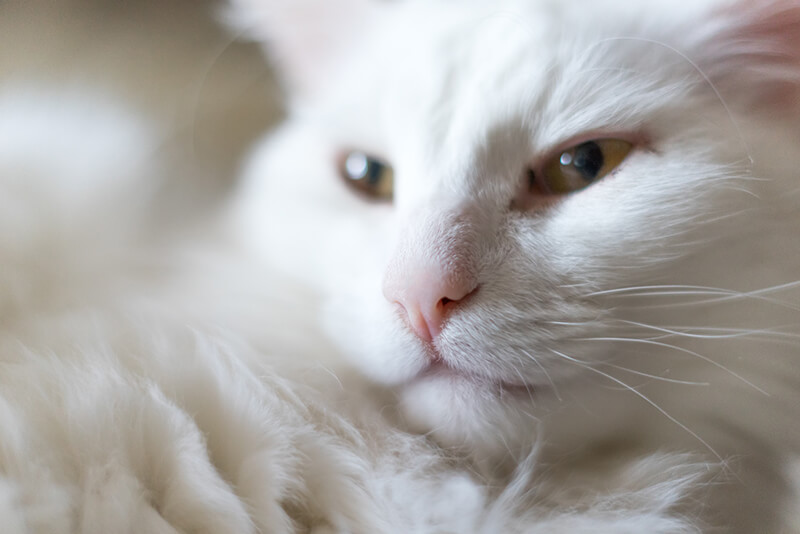 3:
Is this a cat-friendly practice?
Going to the vet can be a really unnerving experience for your cat, especially if there are dogs and other scary animals in the same place. To help your cat find it all a bit less intimidating, we have taken steps to make the environment a lot more relaxing.
We have a cat-only waiting area, a consulting room that will only have cats in – no scary dog smells – and if they need to come in for treatment, we have a room just for cat kenneling where we do all we can to keep them calm including circulating pheromones. These mimics a cat's F3 facial pheromones that are deposited when a cat rubs themselves up against something to mark it as safe, so they feel as if its all ok and relax as much as possible.
4:
Is it easy to park?
Our central location also gives you the opportunity to visit the rejuvenated Crosby village centre and its great independent shops and eateries.
5:
Is this the right practice for my nervous pet?
Some pets can be really anxious about visiting the vets, either because they're naturally wary of new situations or because they associated it with something uncomfortable or pleasant. Unfortunately, dealing with pet anxiety is one of the biggest reasons many pets don't regularly attend the vet – if you think you can put it off, then why not. We recognise that dealing with an anxious pet is as stressful for owners as it the animal going through it.
At Village Vet's we're trying to change that.
Our aim is to develop a healthy and trusting relationship with your pet, not to frighten them and make them dread the next trip. Examining a nervous animal is also tricky, so it enables us to take much better care of them if they're happy.
To help us continue to improve in this field, we're working towards being a Fear-Free Certified practice. This involves us helping owners and pets stay calm and happy from before they leave home to returning after their visit to the vet.
Our practice has separate waiting areas, plays music proven to calm cats and dogs, and we use pheromones to help them feel safe.  We also actively encourage dog owners to pop in whenever they're passing so your pooch can have a cuddle and a gravy bone before continuing their day. This helps send positive messages to them that good things happen here too!
6:
Is this practice going to make my life easier?
Life is busier than ever, and keeping up with essential preventative healthcare basics can easily slip through the net.
Our VIP (Very Important Pet) Club will help you with that. 
We will make sure that your pet is protected all year round from parasites, all boosters are included, they'll have two full health checks a year, you will benefit from discounts on many key services including any dental work required, and if you have any health concerns you can make use of our Unlimited FREE Consultations with a vet throughout the year.
We'll remind you when treatments are due, and make sure we keep on top of your pet's wellbeing. This is is not only good for your pet's health and happiness but also good for your pocket as we can often tackle any problems before they become expensive.