We're changing the way we're doing things and how we help make our care accessible…
We are now asking everyone who wants to register with us to join our VIP Club and benefit from a an easier and more predictable life. 
Live chat, vet video consultations and more
via PetsApp
Book an appointment for your pet by calling: 0151 601 2787 or Book Online
A shiny new branch of our award-winning vet practice is now open in Crosby Village
Order Prescriptions Online
Request your pet's prescription online using our handy form.
Personal, Caring Service
We take pride in providing a personal and caring service, with the best veterinary care and advice tailored to each individual pet.
15-minute appointments
Our 15-minute appointment policy means you never feel rushed and have plenty of time to discuss all concerns with your vet.
The Best Advice
Our team of vets and nurses have been specially selected to offer you a total package of health care ranging from nutritional advice to diagnostics and surgery, within a reassuring, friendly environment.
Open Now!
We've brought our unique vet care to Crosby Village and would love you and your pet to become valued members of our new practice!
Delighted to be supporting the Crosby community
It's been a long time in the planning, but we are SO excited to see our new Crosby vet practice finally open to the public…
We are thrilled to be part of the rejuvenation of this community alongside many other independent artisan businesses who are already leaving their unique stamp on the area.
The practice is located above Peacocks in the town centre, has ample parking available and offers state-of-the art equipment alongside excellent compassion and care from a friendly family-run team of animal lovers..
This year marks the 65th year of our award-winning practice Village Vets, Formby so it's an ideal time for us to celebrate our successes and offer our services further afield. We will of course continue to look after our wonderful clients in Formby where the practice continues to go from strength to strength.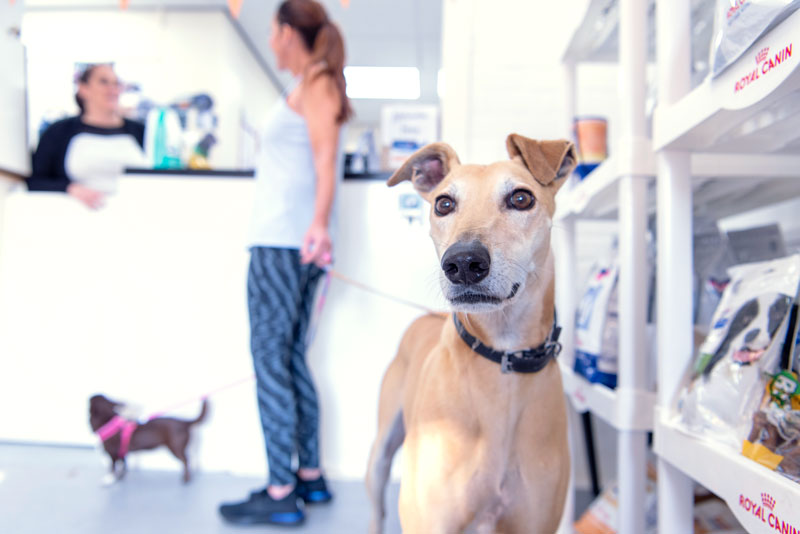 NOW OPEN!
Our new Crosby Vet branch is located above Peacocks in the High Street at
Village Vets Crosby
Unit 3, 10 Moor Lane,
Crosby Village
L23 2UE
We look forward to meeting you and your pets